FROM A CONFERENCE TO A TRIBE
If the Breaking Barriers Conference ignited a spark in your soul, imagine the transformation awaiting you as a vital part of our tribe of like-minded churches. Beyond a one-time event, we are a community of churches that exist to help one-another grow our churches and send our best. Join us in shaping the future of church growth, leadership, and church multiplication. This is more than a conference; this is your invitation to be part of a tribe. Will you answer the call?
Join our exclusive Private Facebook Group, your gateway to direct interaction with key leaders of our tribe. This is the place where church leaders like you come together, collaborate, and share best practices on church growth and sending. Whether you have questions, need insights, or want to help fellow leaders, this is your community. Jump in today and be part of this supportive tribe. Together, we'll empower each other, share experiences, and strengthen our ministries. Don't miss this chance to connect with other leaders who are breaking barriers—join the group now and let's grow together!
How to Create a Preaching Schedule in 2024
(That won't make your team hate you)

ANDREW HOPPER
Via Zoom | December 6th | 2:30-3:30
Vision with a Deadline
(Crafting tangible goals for 2024)

BOBBY HERRINGTON

Via Zoom | November 30 | 10:30-12:00
BREAKING BARRIERS
INTENSIVE COHORT
Want more personalized coaching? Our intensive cohort is an in-depth group cohort that helps you dive deep on principles related to growing and sending. Key leaders from our tribe will help to guide you through church growth, leadership, and ministry development. Complete the form below to embark on this transformative coaching journey to help you break through barriers that are holding you back. Success starts with this next step – let's do this together!
PODCAST LAUNCHING IN 2024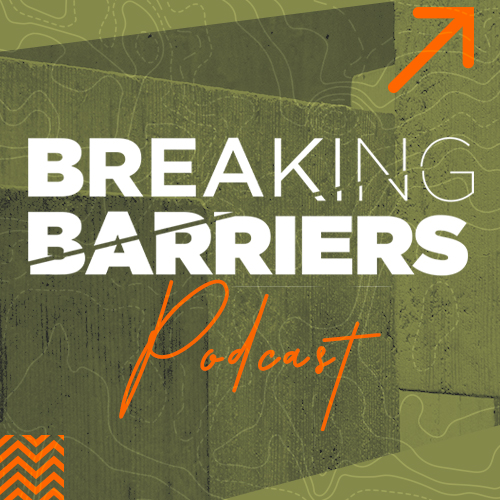 Get ready to supercharge your ministry with "Breaking Growth Barriers," a podcast launching in 2024. Dive deep into the core of church growth as we share high-level teachings, practical insights, and real-world strategies that have powered our tribe's remarkable success. From vision and fundraising to boosting engagement and fostering vibrant baptism cultures, we're here to re-frame the conversation and transform your ministry, one episode at a time. Don't just attend the conference; be a part of our tribe's journey. Listen in, learn, and let's change the world for Jesus together!